About Us We are commited to your success.
Imark Billing is a service born out of need. Upon realizing that home health and hospice providers were leaving hundreds of thousands of dollars on the table, Imark Billing was created to ensure they get paid and to support them in achieving their financial goals. The billing process and its complicated procedures can be daunting. We've assembled a knowledgeable team that is conversant and educated in home health and hospice billing and coding processes, and we're ready to work for you.
Founded in 2003 by Lynn Labarta, we empower Home Health and Hospice providers to do what they do best – take care of patients – while we completely handle your billing and coding service needs.
We understand the inner workings of the healthcare system as they relate to your agency. From handling detailed coding processes to settling final balance payments, our impressive team of more than 150 is on-task to help home health and hospice agencies across the country to grow and succeed. As a Home Health and Hospice industry leader and proud member of the foremost national and state associations, we comprehensively understand and plan ahead for regulatory changes all throughout the year. Founder Lynn Labarta participates in speaking engagements around the country as a thought leader and the voice of the industry, especially as it relates to regulatory changes that affect home health and hospice agencies.
By enabling you to bill for all payers, we diversify your income to support acceptance of Medicare, Medicaid, Medicaid Room & Board, VA plans and all commercial insurances. We exist to make your job easier and will review past claims for accurate billing, analyze to ensure you received correct payment, and research unpaid claims and reprocess for you. You won't be bothered with all of those follow up calls to insurance companies, we handle it all.
Complete billing services for Home Health and Hospice
Financial reimbursement assistance
Medicare Revenue Recovery
Coding
Ongoing consulting/coaching support
Daily forecasting and monthly reporting
Payer setup and Software billing support
Teach best practices
And more…
Your backyard. We offer our services to Home Health and Hospice agencies nationwide.
Let us help you achieve your financial goals this year and beyond.
Our Friends & Customers
Building long standing relationships and working together to achieve your goals.
Trusted Partner
Try Imark Out – 100% Risk Free. No Setup Fees. Only Results.
Results
Imark is so confident that we can get you paid that if we don't, you pay us nothing.
Malena Jimenez
Director of Operations
Susana Martin
Customer Service Manager
Vanessa Salgado
Implementation Director
Elisa Sandoval
Hospice Manager
Jennifer Perez
Billing Manger
Adriana Bergnes
Finance Director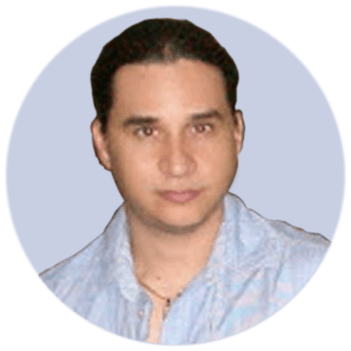 Jani Torres
Commercial Insurance Manager
Trinidad Labarta
Sales Director
Patty Trujillo
Human Resources Director
Ivette Martin
Business Development Director
2003

Imark Consulting founded

Imark was founded to consult Home Health and Hospice agencies to make the right decisions and take the right steps to deliver financial results.

2004

Imark Billing focused on getting agency's paid faster

We started to leverage our billing expertise in home care and hospice to actually increase agency's cash flow as well as teach agencies best practices to increase revenue by accepting all payers.

TODAY

Imark is a leader in Home Health and Hospice Billing

Today, Imark is the leader in providing complete billing services and revenue cycle management for Home Health Care and Hospice agencies to efficiently run their businesses and serve clients nationwide.

Imark is proud to be a member of several major state associations as well as partnered with many leading organizations in our industry.